The innovative antenna system inside the Elium X1 is designed by our sister company WavCatcher.
WavCatcher's Broadband Notch Antennas is the holy grail of antennas and a printed circuit solution which can be integrated into a device or developed as a plug and play component. It offers best-in-class pattern and gain, over 400% frequency bandwidth, and is inherently frequency diverse. In addition, it has been successfully utilized as a polarization diverse solution for both wireless device and infrastructure. Most importantly, it offers multiple ports without sacrificing energy loss.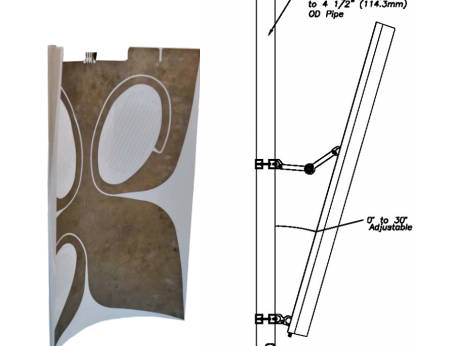 WavCatcher's future forward antenna technology is ideal for conformal, integrated or limited space solutions as it does not necessitate expensive meta materials, software or additional antennas to address common problematic antenna issues. Unlike "time dependent" solutions, which means that frequencies of interest are tunable in real time and thus not available at the same time, WavCatcher's core antenna technology is "independent of time," which means that all frequencies of interest can be covered at the same time.